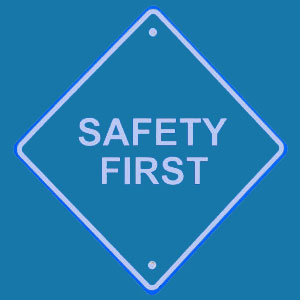 A worker safety investigation can be initiated by OSHA or by any number of private or corporate investigative entities. If an employee is injured on the job, there will typically be an official OSHA investigation by the federal or state levels of that Department of Labor agency. However, regardless of the findings of the OSHA inquiry, private investigations are also commonplace and may be initiated by the company owner, the insurance carrier or the injured worker.
When litigation results from worker personal injury, you can be absolutely sure that professional detectives will be hired by both sides, since the plaintiff and defending insurance carrier will need all the evidence they can acquire in order to pursue their legal aspirations in court.
This dialog centers on the investigation of worker safety issues after traumatic incidents occur.
Official Worker Safety Investigations
OSHA is the agency responsible for overseeing and enforcing safe business practices and environments for all workers in the United States. OSHA sets standards and practices which must be met or exceeded by all companies in order to protect their workers from disease, injury or other health complaints and abuses.
If a personal injury occurs, a worker is sickened on the job or a worker complains of unsafe or unsanitary conditions, OSHA is likely to investigate the occurrence and reach a verdict as to any potential wrongdoing which may have taken place. OSHA investigations often provide valuable ammunition for civil investigations and insurance investigations which may occur simultaneously or after the fact.
Personally, I have worked closely with OSHA investigators and subpoenaed their findings as additional proof for my own civil cases in State Supreme and Federal District Courts.
Private Worker Safety Investigation
Most private sector investigations of work injuries result from the insurance carrier sending out an SIU agent to see what occurred to cause the injury or illness. Occasionally, the involved company will retain their own private investigator to do the same. It is very common for injured or sick workers to hire legal counsel and their own plaintiff's investigators when commencing litigation for a workplace accident.
The most common types of worker safety litigation cases involve construction accidents, industrial accidents and other work-related cases, such as auto accidents and slip and fall injuries.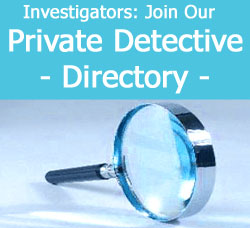 Worker Safety Investigation Findings
Companies are always advised and cautioned to maintain strict workplace safety standards and keep a full time OSHA officer on staff. This way, if anything does go wrong, they will be prepared to deal with the matter and show compliance for all requirements set forth for safe operation.
Additionally, having a full-time, dedicated investigation staff is a vital asset for any company, since these professionals can gather crucial evidence immediately, being that they will always be on hand to respond to any report of worker injury.
If you have been hurt at work, and feel that the injury or illness was a direct result of a workplace safety violation, then you are advised to retain legal representation and hire a private investigator to bolster your case. No matter which side of the legal equation you fall, it is good to know that the OSHA system is in place to protect all of us and maintain the high standards of living and safety that we have achieved in our society.