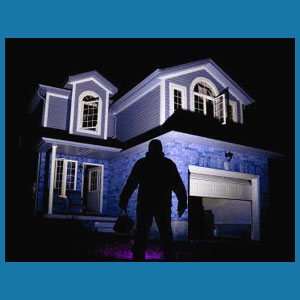 Home invasion investigation can help solve crimes involving burglary and possible violent actions involved in illegal residential entries. Home invasions are on the rise in many areas of the world, since criminals have seen just how profitable they are and how difficult they are to prevent.
Private investigators can be involved in home invasion scenarios in 2 distinct ways. First, many investigators offer security contracting services and might be retained to design a comprehensive home security system and plan for their client. Next, investigators might also be involved in trying to solve home invasion cases, including identifying the perpetrators of the criminal act or tracing stolen items that were taken from the property.
This discussion examines the problem of home invasion and how professional detectives can help to prevent these terrifying occurrences, as well as track down perpetrator of these nightmarish crimes effectively.
Home Invasion Investigation and Prevention
Many detectives, residential security companies and private guard services offer products and services that can help to prevent families from being victimized by home invasions. While preventing crime is always the best path, it is unfortunate that so many families do not really consider how they can better safeguard their homes until it is too late and they have already suffered some form of criminal victimization. Here are some of the ways that residential security and investigation professionals can help to ensure the safety of any home and the people living within:
Installing a comprehensive home alarm system, complete with central station monitoring capabilities, is a great idea that can protect property and people from fire, theft and other serious threats. As long as an alarm is utilized properly, it will be very difficult for criminals to gain entry to the home without alerting the monitoring company, and therefore, the authorities, immediately.
Home security should also consist of proper door locks, window locks and additional safeguards, such as video surveillance equipment that can monitor the outside and inside of any domicile.
Guard dogs are a great tactic and are offered by many investigation firms. While dogs are not a perfect solution, they are certainly a deterrent and fantastic early warning system for intruders.
Simply understanding how home invaders typically gain entry to a residence will prevent many incidences of human error that will allow the criminals access. It is important to write and regularly review safety procedures for each member of the family to understand and follow.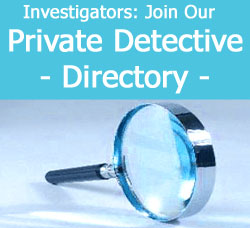 Home Invasion Investigation Cases
Once an invasion has occurred, professional detectives may be brought in to assist with the case in addition to local law enforcement, or rarely, in lieu of police involvement.
Investigators can be used to determine the identity of the perpetrators of these often violent criminal acts. To facilitate identification, the detectives can gather evidence, such as fingerprints, or any photographic evidence of the criminals that may be available from private security cameras.
Detectives can also be used to locate and return stolen property, which is where some private eyes really shine. The best undercover investigators can often find sentimental or valuable goods that might be placed for sale by the very same criminals who stole them in the first place.
Professional investigators can also help to gather evidence of any additional criminal actions that might have taken place during a home invasion, such as assault, battery, arson, theft, rape or murder.
Police are often limited in their resources and if the criminals are not located quickly, the chances of them ever being found drop exponentially. This is why so many victims hire criminal investigation specialists who can immediately get to work on the case with unwavering attention, often producing results that far surpass typical law enforcement outcomes.
In cases of sensitive items being stolen or other case-specific reasons, some victims might choose to avoid contacting police and instead hire private detectives to work on the case exclusively. While these circumstances are rare, they do occur and can be highly profitable for niche investigation experts.
Home Invasion Investigation Specialists
Detectives who accept home invasion prevention assignments are always well versed in residential security and public safety practices. These private eyes will use a combination of equipment, structural revision and education to ensure that their clients are protected and prepared to face any possible threat from even the most determined criminals.
Detectives who accept cases seeking to solve home invasion events are always experts in criminal investigation and typically have extensive backgrounds in law enforcement or military police work. Many investigators work both ends of this industry, offering preventative consultations, as well as helping to solve instances of previously committed crimes.
When hiring any detective or home security firm, be sure to check their credentials and make certain that they are qualified to protect you and your beloved family. Never cut economic corners when it comes to home security, since all it takes is just one lapse in the plan to allow criminals access to your home and your loved ones.